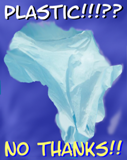 Plastic? No Thanks!!!
- a top-down, scrolling, collect objects (Non-violent) game for Windows PC and other platforms. (android imminent release)
GAME IN DEVELOPMENT
- early access available on STEAM & other stores
While we have performed rigorous testing, if you should encounter difficulties, or if you have suggestions for improving the experience, ideas for new game elements, etc. please let us know and become involved in the ongoing development...